Therapists excel
at Centrex Rehab.
The Centrex Advantage
Centrex Rehab is dedicated to employing excellent therapists who provide the best care for their patients. Our employees are paramount to our success and we focus on providing them with opportunities to collaborate and further their skills.
Quality Care
Centrex Rehab strives for outstanding service in order to empower people to live their best lives. Quality care is an ongoing process achieved through employee engagement, outcome tracking, and continuous evaluation and refinement of service delivery.
Multiple Locations
We offer a broad range of therapy solutions for skilled nursing communities, senior housing, assisted living, clinics, home health, and other venues across multiple states.
Clinical Support
We have has a devoted team of Clinical Specialists who provide support through mentorship, supervision, consultation, program development, and compliance.
CEs & Training
We believe that inspired and educated employees are motivated to better serve their clients. We offer career development opportunities and ongoing training.
Competitive Pay & Benefits
Centrex Rehab offers competitive base pay rates and a comprehensive benefits package. Benefits for full-time employees include generous paid time off per year as well as retirement plan participation with an employer match.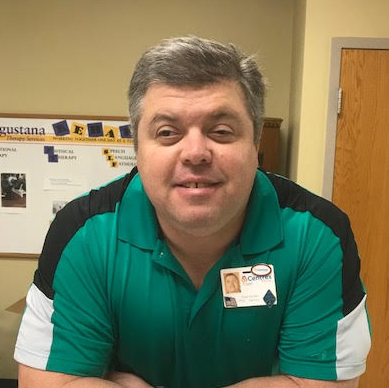 "I am honored to work for Centrex Rehab. I greatly appreciate the freedom to share my ideas and thoughts with management as well as my other teammates. I hope to make a significant contribution in the future and I hope this will be the last job I ever have."
– Todd, PTA